Diagnosing Threats to Democracy
What are the most important challenges to democracy today? Signs of democratic decline seem to pervade much of the West, including economic challenges, increased polarization, and lack of trust in democratic institutions. We asked a group of political scientists, including Sarah Bush, Maria Debre, Bianca Freeman, Peter Gourevitch, Mark Hallerberg, Anna Meyerrose, Jon Pevehouse, and Nita Rudra, to diagnose the problem and offer solutions. 
These and other social scientists participated in a May 2022 workshop hosted by IGCC's Future of Democracy initiative.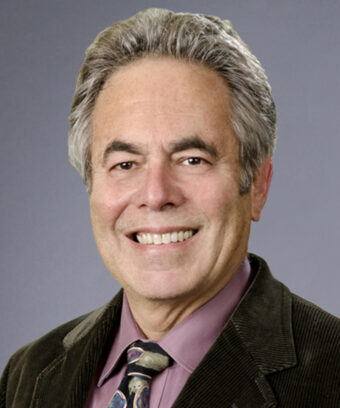 Peter Gourevitch
Democracy in the U.S. appears in crisis. The essence of democracy lies in the orderly transfer of power to a legitimately chosen successor. Yet, a large number of Americans question whether the presidential election of 2020 was legitimately conducted. They confuse dislike of the outcome on substantive grounds with procedural legitimacy. When "fair in process" and "fair in outcome" are too deeply questioned, democracy is in serious difficulty.
Among our professional colleagues in political science there seems to be some disagreement over the depth of this crisis. Comparativists and international relations (IR) specialists seem more alarmed than Americanists, though there is no strong proof of this allegation. To comparativists the American situation sounds familiar and alarming. They have seen it in other places, often leading to bad outcomes. IR people see bad consequences for American interests in U.S. in foreign policy and U.S. security concerns. In explaining political outcomes, the non-Americanists take more seriously variables such as the Armed Forces, social movements, elite formations, and dissident militants as they see them at work in other countries. Conversely, Americanists say things have been working out, so the worry may be exaggerated.
Even among people who agree something serious is taking place in the U.S. and elsewhere, there is wide-ranging debate over why it is happening. Some focus on the personality of Trump, his ability to attract attention, curiosity. This distracts us, in my view, from exploring the reasons for that attraction. Why do they follow him? It is said people like the defiant tone he emits? But he is not defiant at random. He is critical of certain people and groups: minorities, immigrants, most notably. We must wonder why people want those groups to be criticized, why they feel some kind of appreciation for having negative things said about specific people?
The very fine book by Levitsky and ZIblatt, How Democracies Die, speaks of democracies being in trouble when the leaders do not defend the guardrails—by which they mean the key institutions of constitutional government, election protections, procedures for picking winners, civil liberties, and free speech. This is a good start but by itself it is a description, not an explanation. Why are the guard rails not being protected?
This happens because leaders and people want something else. They have political goals more important to them than the guardrails of democracy. McCarthy of the House of Representatives denounced Trump after the January 6 coup attempt, as did McConnell of the Senate, but both backed away when they saw they might pay a cost among their GOP electorate, which seemed more important to them. Liz Cheney did not agree and stuck to her principles. She may be defeated in the primary of 2022.
The argument in the U.S. and Europe over populism raises the issue of whether it should be understood as a response to economic dislocation—the loss of jobs and economic insecurity—or cultural dislocation: a dislocation from the cultural center of national life by the intrusion of immigrants, gays, women. It is perhaps best seen as an interaction of the two—people in an economically precarious situation are likely to become more responsive to a type of blame which looks for some kind of "other" to treat as the cause of their precarity rather than modernization, technological unemployment, lack of education. Various economic forces at work discourage them from blaming the rich, one of their logical options.
Countries with stronger welfare states have somewhat weaker populist political response, but only partly, as the anger is great wherever there is both economic dislocation and considerable immigration and social change.
The patterns are familiar ones: Cultural disruption mixed with economic change is as old as industrial development, international trade, and democracy. Cultural targets are stimulated by economic conditions. These generates targets to blame. We have seen it throughout the history of modern societies. Democracies have shown vulnerabilities. We have seen it where national states have come into being and where democracies have been developed.
Peter Gourevitch is the founding dean and distinguished professor emeritus of the School of Global Policy and Strategy at UC San Diego.