IGCC Experts Mark World Refugee Day
Each year on June 20, we celebrate World Refugee Day—designated by the United Nations to honor refugees around the globe and shine a light on the often difficult circumstances facing those who have been forcibly displaced by conflict, discrimination, and other political and social crises. IGCC asked a small group of its 2021-22 dissertation fellows whose research spans migrant and refugee issues, plus IGCC affiliate Jeannette Money, a professor at UC Davis and migration expert, to share their thoughts on the biggest challenges facing refugees over the next year.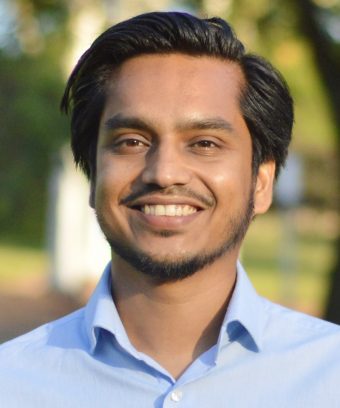 The Shifting Definitions of What Constitutes a "Refugee"
Depending on one's perspective, the number of refugees in the world can appear to be both very small and very large at the same time. When populist political leaders raise the alarm about an immense flood of refugees pouring in through the borders, or when academics bemoan the fact that the global refugee protection regime is straining under the weight of the largest refugee population witnessed since World War II, it may be prudent to take stock of those claims.
The global refugee population today, generously estimated, stands at around a meager 0.34 percent of the world's population. It is a population that is manageably small, and devising institutions and instruments for its protection, either through asylum or aid, should not prove to be such a daunting global challenge. That refugees constitute such a small fraction of the global population also means that the choice to become a refugee, i.e., to flee one's country because of a "well-founded fear of being persecuted for reasons of race, religion, nationality," or for belonging to a particular social or political group (1951 Refugee Convention definition) is statistically rare and a very last resort. Persecution abounds in the world, and the number of intrastate conflicts, a chief driver of refugee flows, has dramatically surged since the second half of the 20th century. And yet, the percentage of the world's population who are refugees has grown at a much smaller rate in comparison. The so-called "refugee crisis" of our times is not as intractable as we may be led to believe.
However, this optimism should not blind analysts from the real obstacles facing refugee protection. In the last 20 years, the number of global refugees has nearly tripled—from around 10.5 million in 2010 to 27.5 million in 2022 (including Ukrainian refugees). This figure excludes some 4.8 million Venezuelans who, despite facing refugee-like situations, and constituting the second-largest international displacement crisis in the world, have been denied refugee status by neighboring host states. These host states' refusal to give refugee status to the Venezuelans they've accepted follows a growing pattern. Bangladesh hosts one million Rohingyas from Myanmar, but calls them "Forcefully Displaced Myanmar Nationals" instead of "refugees." Although this may seem like an alarming trend, in my research I show that such behavior does not necessarily imply an outright reluctance to host refugees. Rather, it is an attempt by host states to diversify the sources of external assistance for hosting refugees and for their own citizens (i.e., refugee rent-seeking).
By blurring the line between terms like "refugees" and "the displaced," countries seek additional assistance from agencies like IOM (International Organization for Migration) and other UN agencies that do not have a mandate to assist refugees. The United Nations needs to adapt—its refugee response will have to increasingly involve multiple UN agencies, not just the UN High Commissioner for Refugees. It will also need to streamline coordination between agencies. At the same time, the world needs to ensure that the blurring of the term "refugee" does not devolve into a denial of refugee protection.
Tauhid S. Bin Kashem (UC Irvine) is an IGCC Dissertation Fellow.