The Inaugural InnovateGov Conference
The InnovateGov conference is a new Armed Forces Communications & Electronics Association International (AFCEA) event series facilitating conversation between government agencies, academics, and industry partners on the challenges small businesses face and what opportunities are available to overcome those challenges. The first event was held on August 10, 2023, in downtown San Diego. The IGCC-supported Catalyst initiative—which aims to broker partnerships between security agencies and investors, innovators, and academics, and provide practical policy recommendations to improve U.S. security and competition—helped design and organize the inaugural event.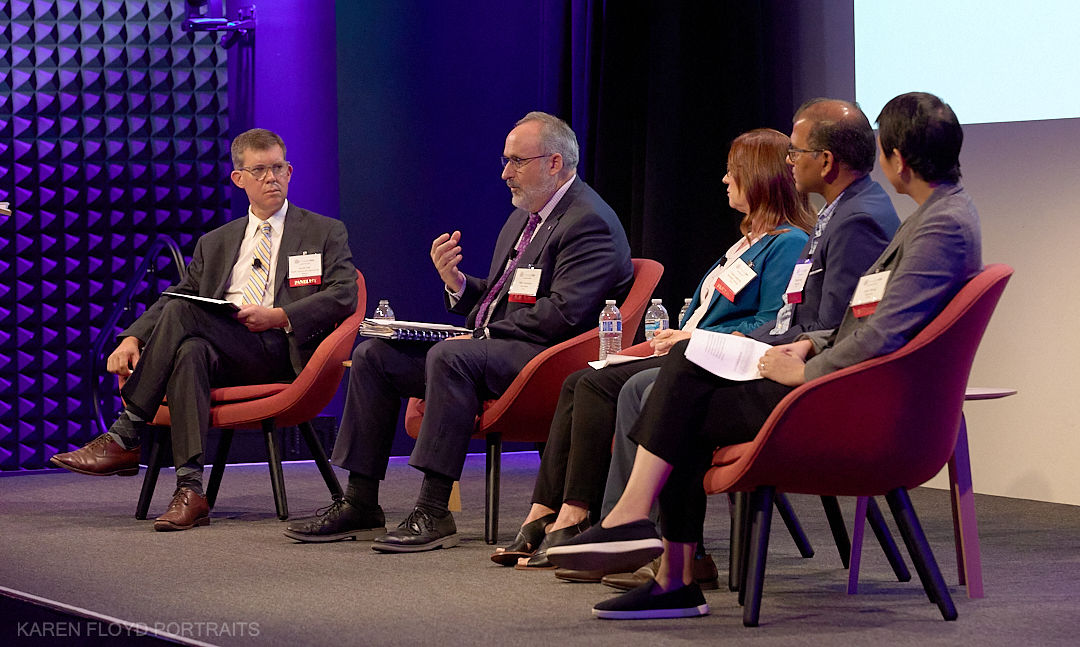 From left to right: Scott Tait, Rich Caccese, Cindy Ledesma, Ritesh Patel, and Anh Trang.
Catalyst director Scott Tait moderated a panel titled "Why Innovative Small Businesses Should Be Encouraged to Work With the Government," in which panelists discussed ways that small businesses can engage with the U.S. Navy. Panelists included Rich Caccese, NAVWAR Small Business Champion, Cindy Ledesma, NAVWAR contracts communications branch head, Ritesh Patel, NIWC Pacific deputy chief engineer, and Anh Trang, PEO C41 director of procurement.