China and Cybersecurity: Political, Economic, and Strategic Dimensions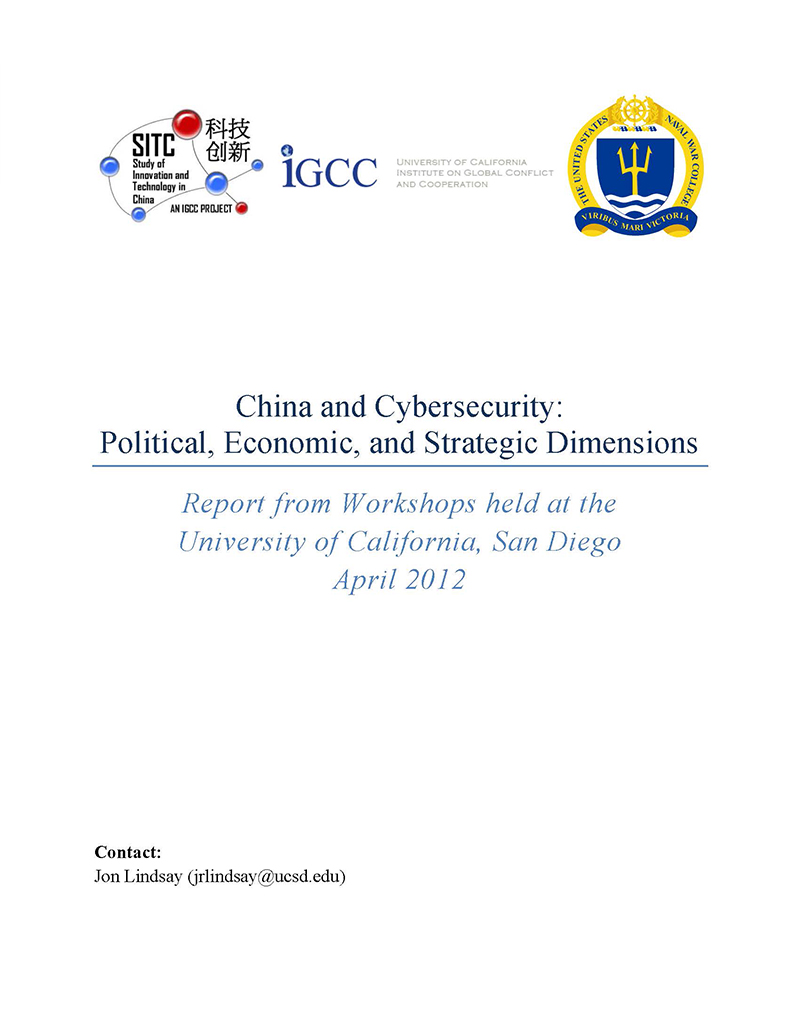 Read research findings from the IGCC Workshop on China and cybersecurity by Jon Lindsay.
Download
China and the United States, the two largest economic powers in the world, depend upon global cyberspace for their economic productivity, social livelihood, and national security. Both governments and industry have become increasingly concerned about the safety and reliability of their information systems, but there remains great uncertainty about the true nature of risks and the best ways to address them. Western audiences in particular have had little exposure to Chinese perspectives and politics which influence these issues.
The University of California Institute on Global Conflict and Cooperation and the U.S. Naval War College recently sponsored two workshops; these brought together Chinese and Western scholars, policy analysts, and scientists to discuss the political, economic, and strategic dimensions of cybersecurity in China. Their research findings, many of which are summarized in this report, span a wide variety of topics and interpretations, as should be expected from a policy issue spanning industrial regulation, law enforcement, military strategy, and civil rights concerns. They highlight areas of common concern as well as controversy.