How Will the U.S. Meet the Rising Challenge of Artificial Intelligence?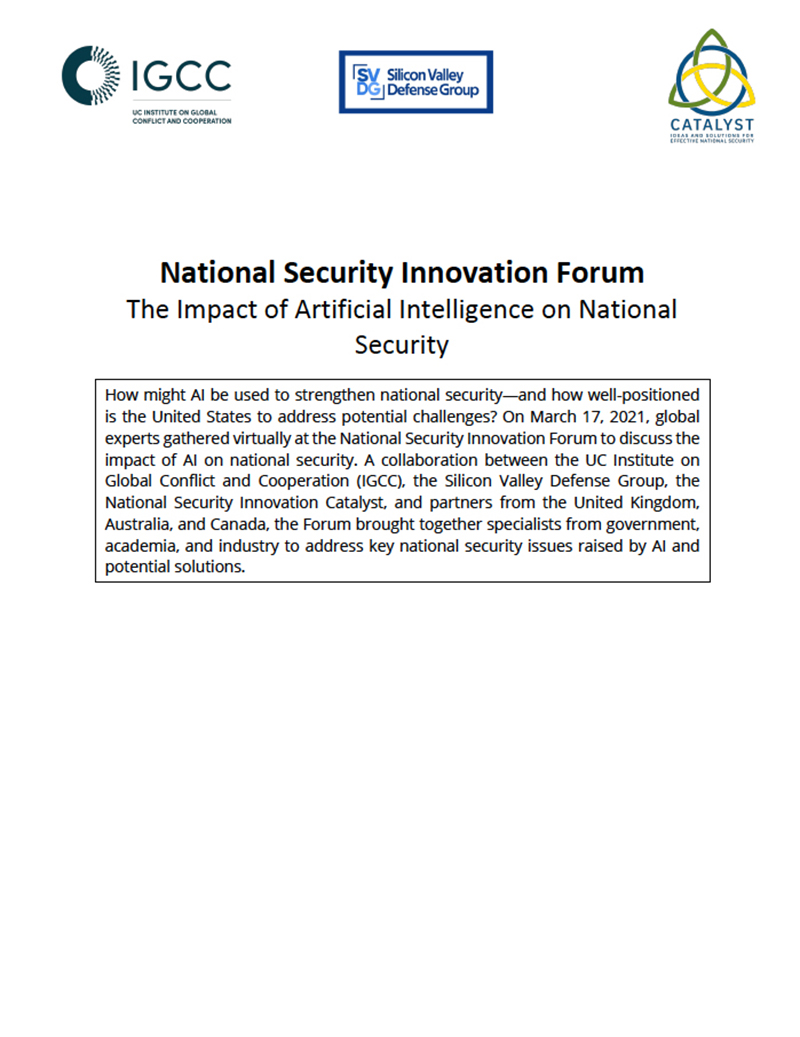 A new generation of technologies is transforming the nature of warfare. How well-positioned is the United States to address potential challenges?
Download
This report summarizes findings from the National Security Innovation Forum, which brought together experts from government, academia, defense, finance, and start-ups in the United States, the United Kingdom, Australia, and Canada to discuss the potentials and challenges of AI for U.S. national security. A collaboration between IGCC, the Silicon Valley Defense Group, and the National Security Innovation Catalyst, the Forum identified specific, urgent challenges—and practical solutions.