National Strategic Integration: How China Is Building Its Strategic Power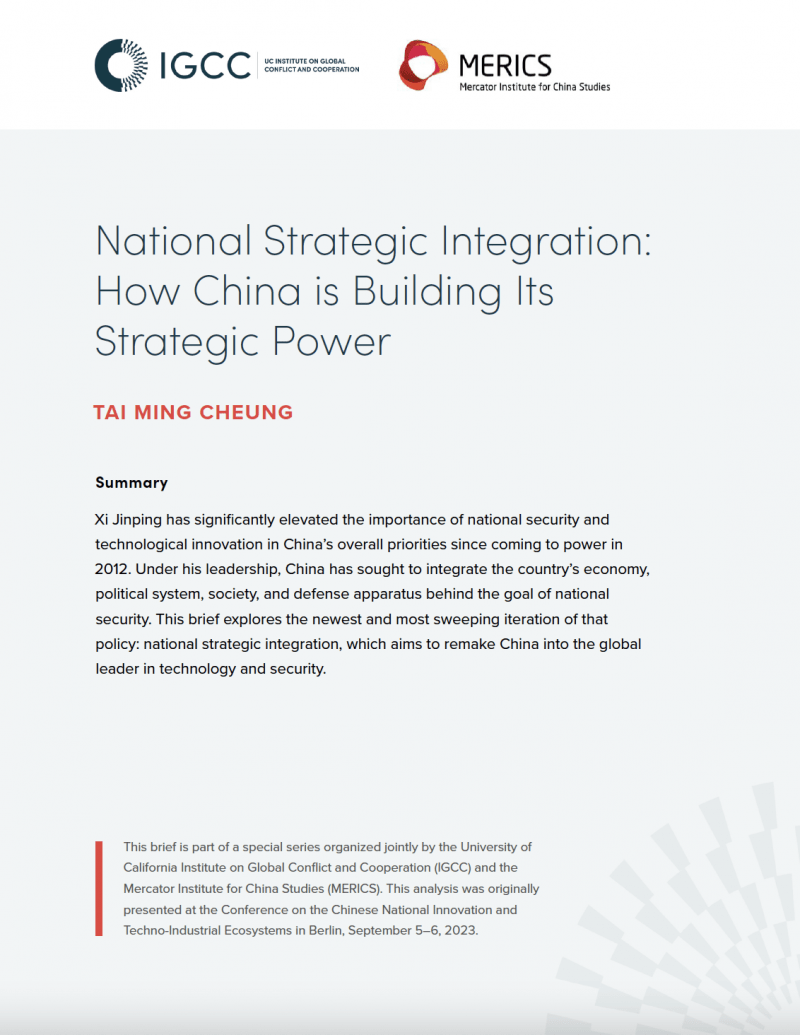 In this policy brief, IGCC director Tai Ming Cheung explores the newest, most sweeping iteration of China's efforts to unite the country's civilian and defense sectors behind the common goal of national security: National Strategic Integration.
Download
Xi Jinping has significantly elevated the importance of national security and technological innovation in China's overall priorities since coming to power in 2012. Under his leadership, China has sought to integrate the country's economy, political system, society, and defense apparatus behind the goal of national security. This brief explores the newest and most sweeping iteration of that policy: national strategic integration, which aims to remake China into the global leader in technology and security.
Thumbnail credit: 中国新闻社