The Environmental Policies of Populist Radical Right Governments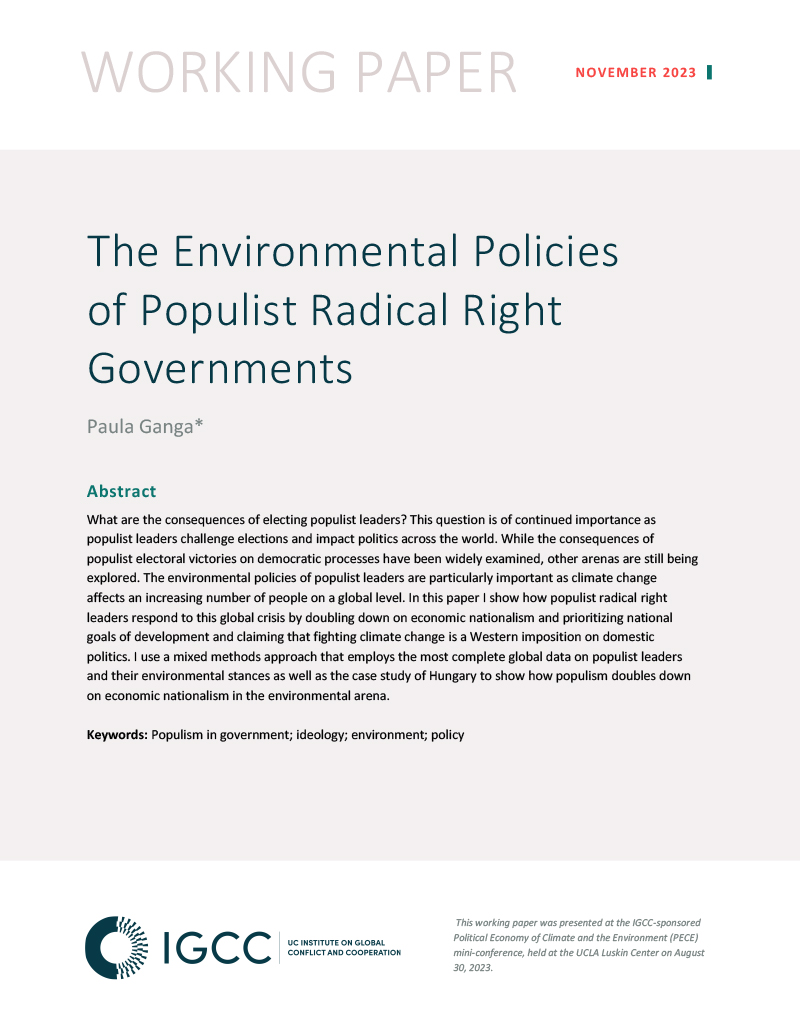 In this working paper, Paula Ganga, an assistant professor of political economy at Duke Kunshan University, investigates the link between democratic backsliding and the environmental performance of populist regimes.
Download
What are the consequences of electing populist leaders? This is a critical question as populist leaders challenge elections and impact politics across the world. While the consequences of populist electoral victories on democratic processes have been widely examined, other arenas are still being explored. The environmental policies of populist leaders are particularly important as climate change affects an increasing number of people on a global level. In this paper, Paula Ganga shows how populist radical right leaders respond to this global crisis by doubling down on economic nationalism and prioritizing national goals of development while claiming that fighting climate change is a Western imposition on domestic politics. She uses a mixed methods approach that employs the most complete global data on populist leaders and their environmental stances as well as the case study of Hungary to show how populism doubles down on economic nationalism in the environmental arena.
This working paper was presented at the IGCC-sponsored Political Economy of Climate and the Environment (PECE) mini-conference, held at the UC Los Angeles Luskin Center on August 30, 2023.