U.S. Security Ties With Korea and Japan: Getting Beyond Deterrence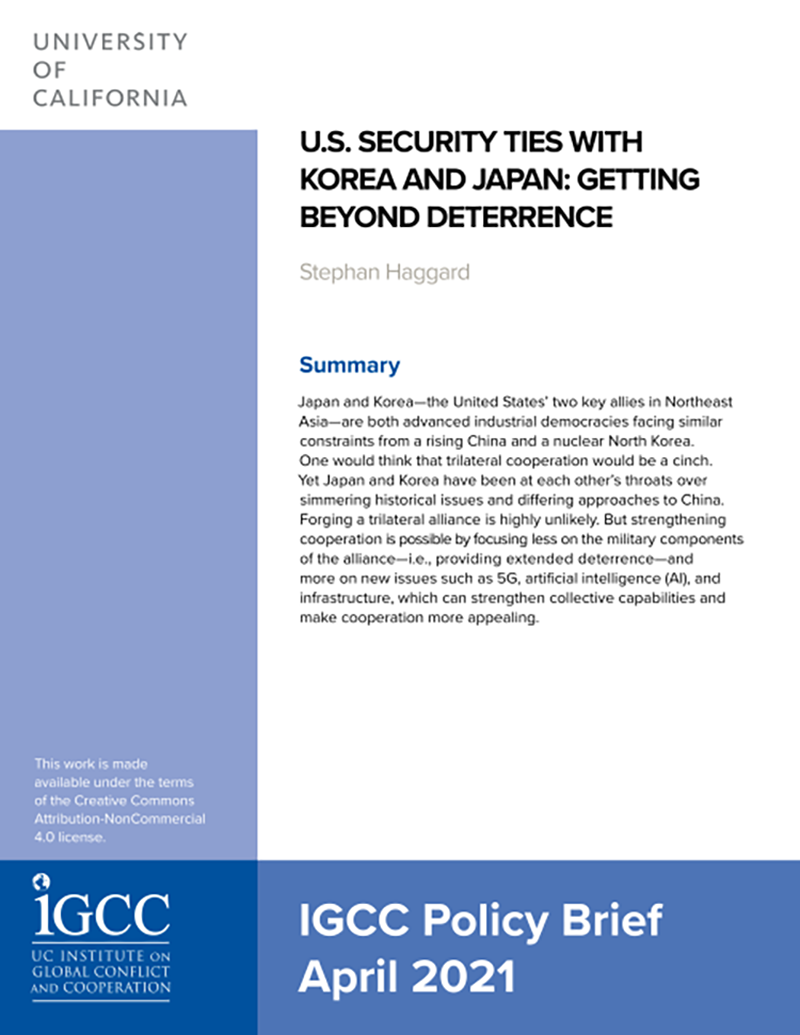 Japan and Korea—the United States' two key allies in Northeast Asia—are both advanced industrial democracies facing similar constraints from a rising China and a nuclear North Korea.
Download
One would think that trilateral cooperation would be a cinch. Yet Japan and Korea have been at each other's throats over simmering historical issues and differing approaches to China. Forging a trilateral alliance is highly unlikely. But strengthening cooperation is possible by focusing less on the military components of the alliance—i.e., providing extended deterrence—and more on new issues such as 5G, artificial intelligence (AI), and infrastructure, which can strengthen collective capabilities and make cooperation more appealing.