China and the U.S. Compete for Global Techno-Security Dominance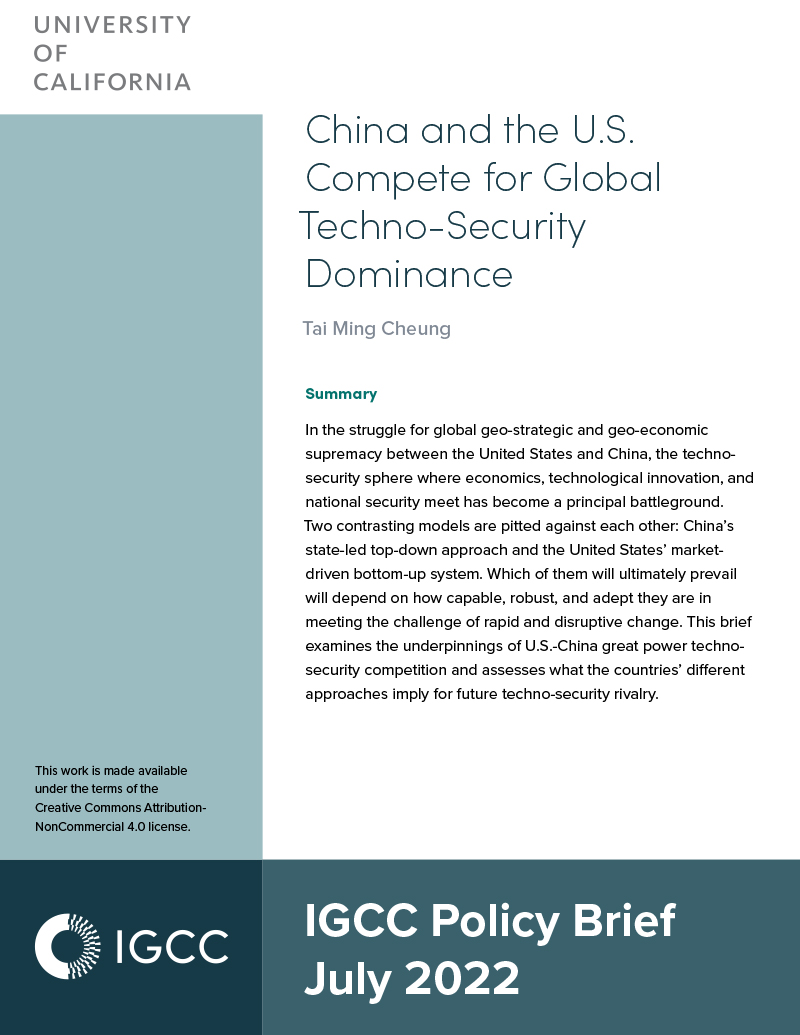 In this policy brief, IGCC director Tai Ming Cheung discusses U.S.-China great power competition and rivalry.
Download
In the struggle for global geostrategic and geoeconomic supremacy between the United States and China, the technosecurity sphere where economics, technological innovation, and national security meet has become a principal battleground. Two contrasting models are pitted against each other: China's state-led top-down approach and the United States' market-driven bottom-up system. Which of them will ultimately prevail will depend on how capable, robust, and adept they are in meeting the challenge of rapid and disruptive change? This brief examines the underpinnings of U.S.-China great power technosecurity competition and assesses what the countries' different approaches imply for future techno-security rivalry.