Global Value Chains, Risk Perception, and Economic Statecraft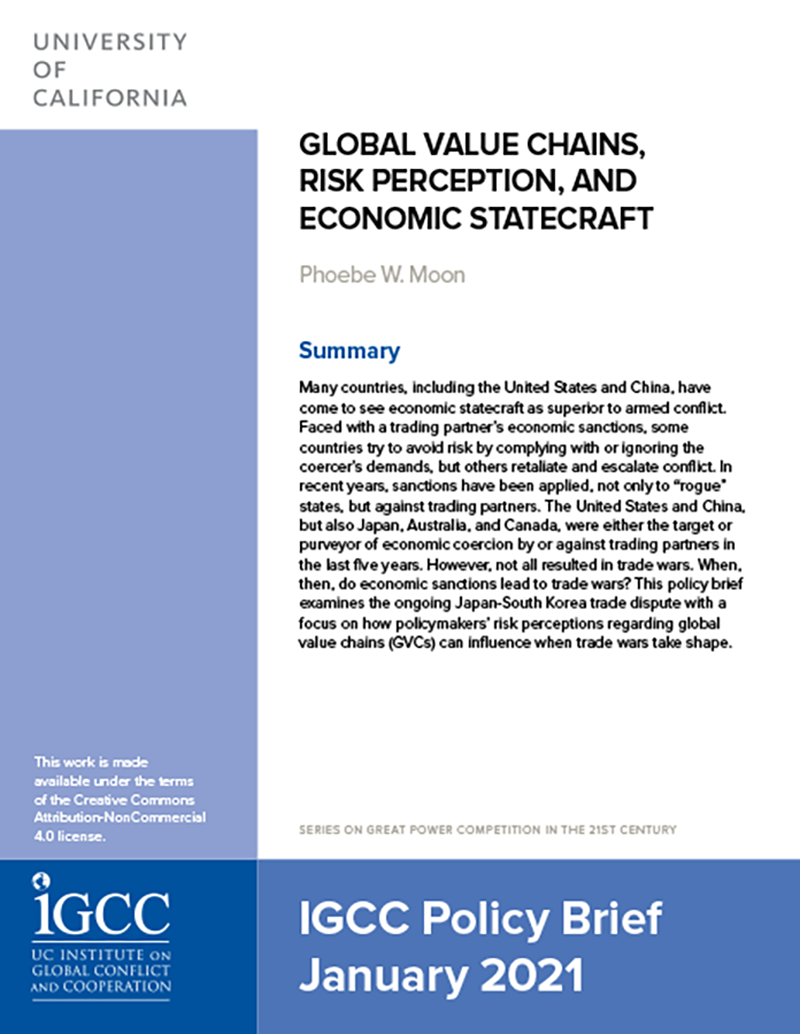 Many countries, including the United States and China, have come to see economic statecraft as superior to armed conflict. But when do economic sanctions lead to trade wars?
Download
In this new policy brief, IGCC dissertation fellow Phoebe Moon examines the ongoing Japan-South Korea trade dispute with a focus on how policymakers' risk perceptions regarding global value chains (GVCs) can influence when trade wars take shape.