Science, Philanthropy, and American Leadership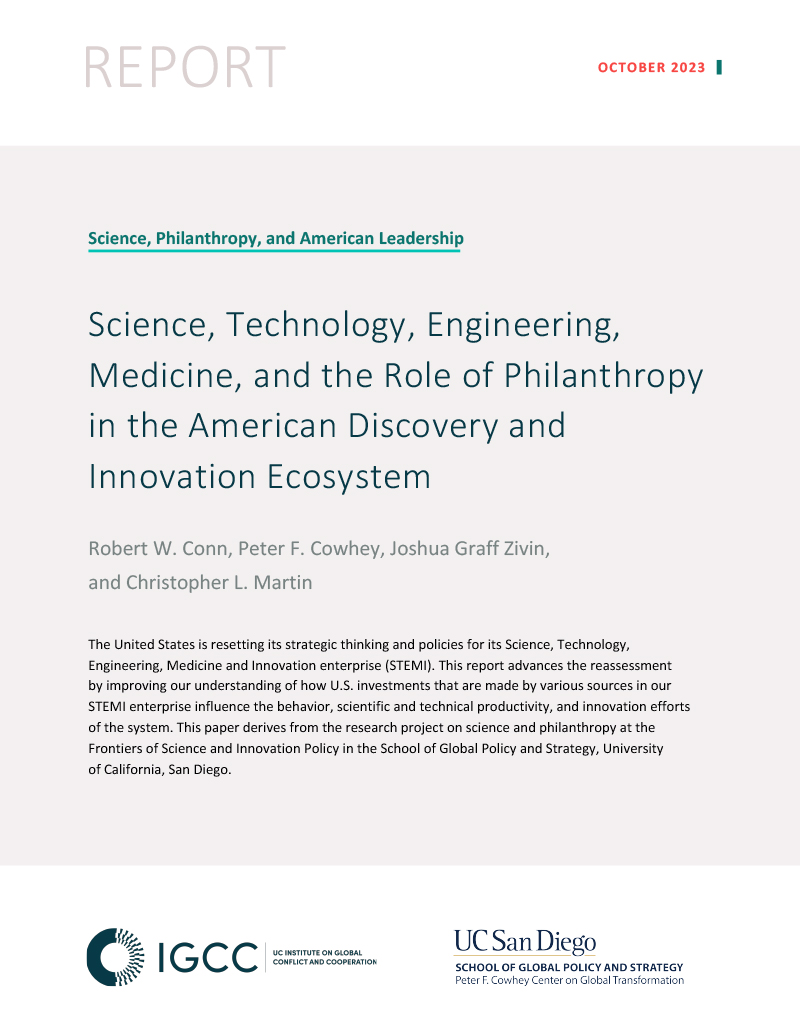 In a rapidly evolving global security landscape, the United States is rethinking its strategy and policies for its Science, Technology, Engineering, Medicine and Innovation enterprise (STEMI). This report advances that reassessment by improving understanding of how U.S. investments in the STEMI enterprise influence the behavior, scientific and technical productivity, and innovation efforts of the system.
This report derives from the research project on science and philanthropy at the Frontiers of Science and Innovation Policy in the School of Global Policy and Strategy, University of California, San Diego. Co-authors Peter F. Cowhey and Joshua Graff Zivin are affiliates with the UC Institute on Global Conflict and Cooperation (IGCC), and Cowhey served as director of IGCC from 1999–2006.