A Crucial Link: Using Intellectual Property to Inform Global Supply Chain Policy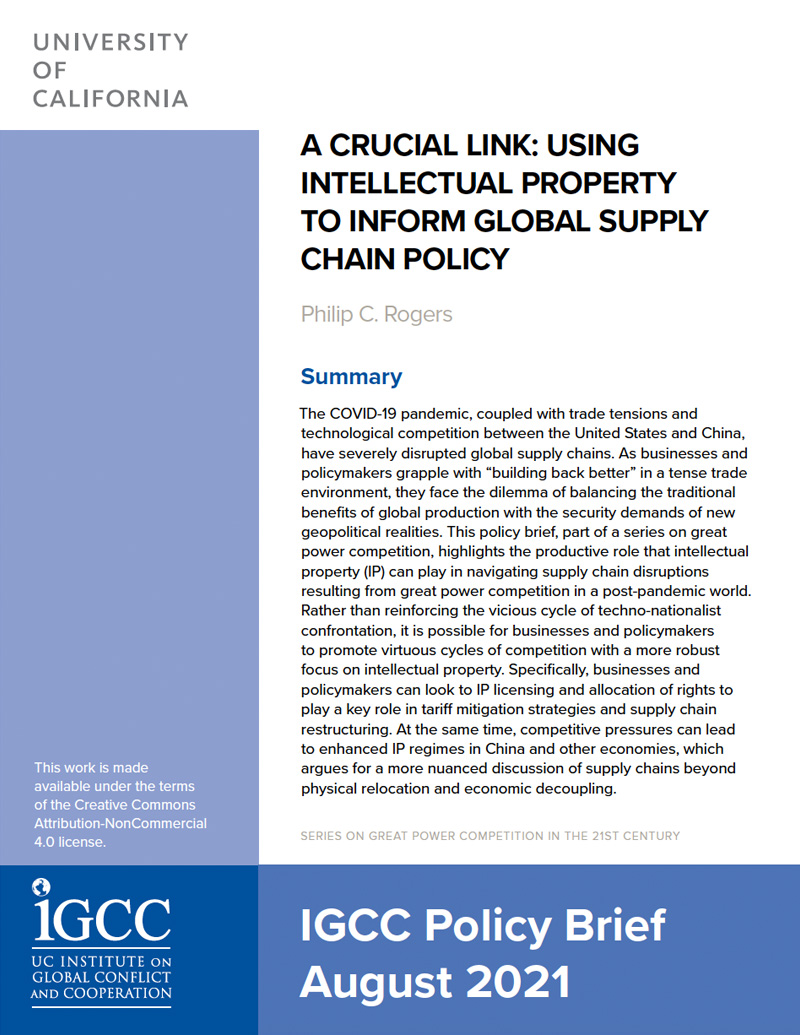 The COVID-19 pandemic, coupled with trade tensions and technological competition between the United States and China, have severely disrupted global supply chains.
Download
As businesses and policymakers grapple with "building back better" in a tense trade environment, they face the dilemma of balancing the traditional benefits of global production with the security demands of new geopolitical realities. In this policy brief, Philip C. Rogers, a PhD Candidate at the Travers Department of Political Science at UC Berkeley, highlights the productive role that intellectual property (IP) can play in navigating supply chain disruptions resulting from great power competition in a post-pandemic world.