China's Roadmap to Becoming a Science, Technology, and Innovation Great Power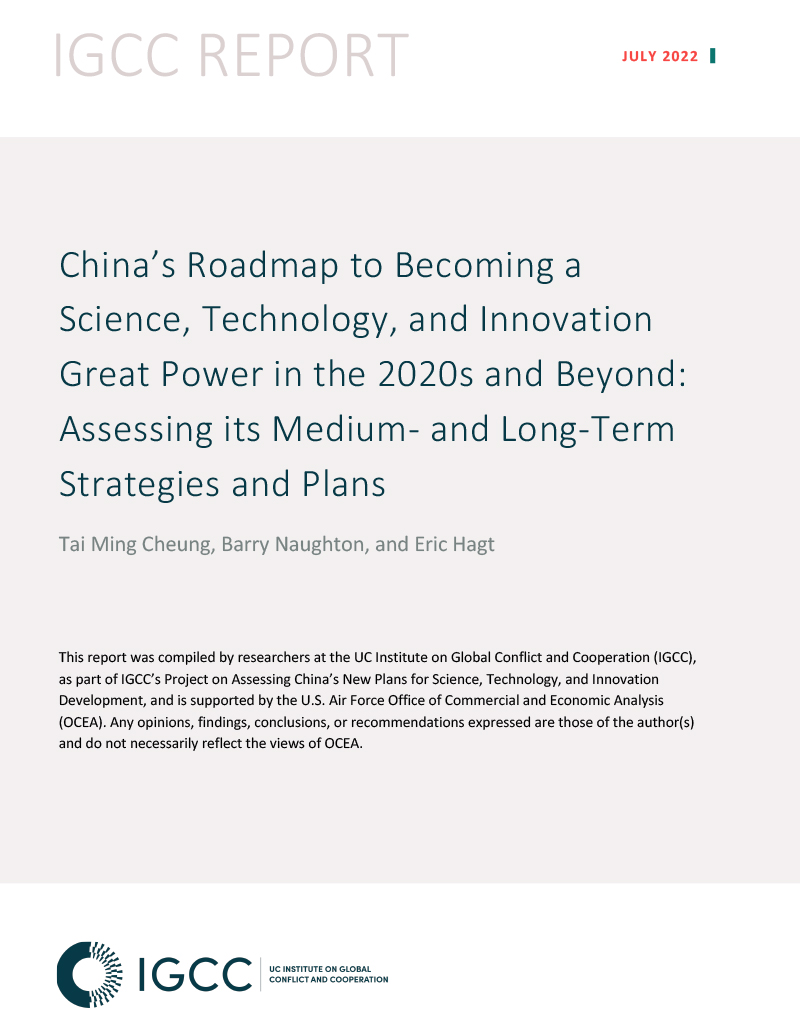 IGCC director Tai Ming Cheung and affiliates Barry Naughton and Eric Hagt report on China's national development plans.
Download
In China's state-driven planning process, 2021 was a landmark year heralding a new and far more ambitious long-term cycle in the country's national development. The overarching goal is to decisively propel China into the front ranks of the world's most advanced and powerful countries from its current mid-tier status by the first half of the next decade. This report provides a detailed and extensive analysis of China's approach to the context, formulation, and content of its national and security-focused science, technology, and innovation plans for the 14th Five Year Plan and 2021–2035 periods. It also provides an initial assessment of the key significance of those contents.
Read the Key Findings.
Photo credit: Asian Development Bank